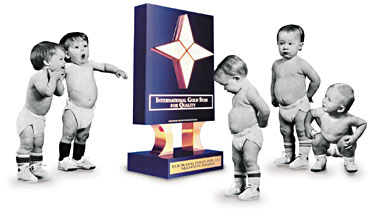 Certificates & awards
Tourang Int'l Food Industries for its propitious and good quality products "Mamana" succeeded in getting Iran National Standard certificate. Also Mamana baby food products achieved to get the international gold star award for quality (BID) in 1998.
Tourang Int'l Food Industries as prosperous producer has successfully obtained the quality assurance management certificate ISO 9001 from SGS Switzerland in 1999.
In 2008, Rolex was founded 100 anniversary, famous
replica watches uk
watches auction Antiquorum auction companies held the "evolution" of Rolex sport watches as the theme of
rolex uk
the auction, auction covers Rolex's form, dive table, form the universe type chronograph and
replica uk
antimagnetic watch series.


Welcome Page
Company | Products | Quality | Certificates | Future Plan | For Mothers
Download Souvenir | Contact us

ర All rights reserved.
Tourang Baby Food Industries Co.